PEOPLE
General Editor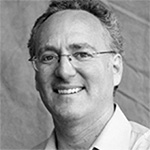 Steven Hackel is an expert on early California history and American colonial history. He is Professor of History at UC Riverside, the general editor of the Early California Population Project, the creator of the Pobladores Database, and author of books and articles on early California. Hackel's work on Indigenous Californians and the Early California Cultural Atlas has been supported by grants from UC Riverside, the NEH, the Haynes Foundation, and the National Trust for Historic Preservation.
Robert C. Ritchie, in his capacity as Director of Research at the Huntington, served as project director for ECPP 1.0.
Reference Expert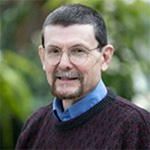 Dr. Clay Stalls is Curator of California and Hispanic Collections at The Huntington Library and the ECPP Reference Librarian. He stewards The Huntington's 20th-century California materials as well as its Hispanic collections, dating from the 15th century to the present. Before coming to The Huntington, Clay was manuscripts curator in the Department of Archives and Special Collections at Loyola Marymount University. Stalls holds the M.L.I.S. and Ph.D. in history from the University of California at Los Angeles and has had the privilege of serving as president of the Society of California Archivists. He has published in California history as well as medieval Iberian history.
Staff
ECPP 1.0 benefited from an extremely able and dedicated group of data entry personnel. Anne M. Reid served as Lead Data Compiler. Over the years the following individuals worked on the ECPP as data entry assistants: Vanessa Browning, Reina Polanco, Karen Cavanaugh, Isolina Benitez-Martinez, Maria Fernandez, Leticia Polizzi, and Stephanie Ausensi.
In 2022 Mary Casey and Danny Archuleta, advanced history graduate students at UC Riverside, worked on the validation of the enhancement of ECPP 1.0 to ECPP 1.1. System migration to UCR was performed by CHASS IT, led by CIO James Lin and Deputy CTO Raymond Holguin, and team members, Enterprise System Architect Matthew Chu and Digital Media and Mobile Applications Manager Kelvin Mac.
The design structure of the initial ECPP database emerged in the fall and spring of 1999-2000 through the combined efforts of Steven Hackel, John R. Johnson, and Randall T. Milliken. Over time, as more data was added to the project, the ECPP database structure was expanded. This project benefited from the generosity of Hackel, Johnson, and Stephen O'Neil who contributed their own data to the project.
Consultants
The design and implementation of a new user interface for ECPP 1.1 was aided by suggestions from devoted and knowledgeable members of the ECPP user community: Jonathan Cordero, Lorraine Escobar, Kathleen Hull, and Stephen O'Neil.